Our Supplements
Our nutritional supplements are developed using a complete nutritional formula. Therefore, these supplements provide complete nutrition to the body while offering maximum effectiveness.
Each of our nutritional supplements is made up of a combination of:
Vitamins & Minerals: We utilize only the finest quality vitamins and minerals in our nutritional supplements in order to nourish the body and offer peak absorption and digestion of other ingredients.
Amino Acids: These are the smallest molecules of protein. They act as building blocks and are responsible for regulating body function. They also help form antibodies to fight infection.
Herbs: Herbs can provide special trace elements that are not normally found in our daily diet. Many herbs have been used for thousands of years because of their various healing effects on the body.
Digestive Enzymes: We include a variety of digestive enzymes in our nutritional supplements in order to provide optimum digestion and assimilation of the core ingredients.
Satisfaction Guarantee:
If you have given our supplements at least a one month try and are not happy with the results, we guarantee your satisfaction or will refund your order. We Guarantee It!
All of our Nutrapathic nutritional supplements are manufactured in a GMP Certified (Good Manufacturing Process) facility to assure our customers are getting the ingredients that are listed on the label. Nutrapathic also belongs to the National Nutritional Association True Label program, and the Organic Trade Association.
Shipping Info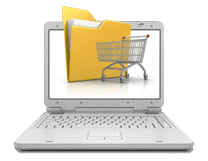 We only ship orders in the U.S. Free shipping on orders over $35. You may send us a check or money order. If you wish to pay by money order or check, mail your payment along with your name, address, phone number and order description to: Parametric Associates, Inc. 10934 Lin-Valle Dr. St. Louis, MO 63123. (Note: By sending a check, your product may take longer to arrive than the normal delivery time). Expedited delivery is available at customers additional cost.
Secure Shopping