Brain Alert
Brain Booster Supplements for Memory & Alertness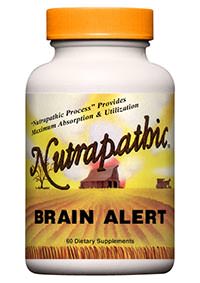 1 Bottle = 60 Dietary Supplements
$13.50
The brain is the most complex, multi-function organ in the human body and it is responsible for handling a variety of tasks including conscious thought, memory, alertness, and communication. Therefore, it is important to provide the brain with the nutrients it needs in order to function properly and efficiently. Our Brain Alert, brain booster supplements are more than just supplements for memory, but they are designed to cleanse and nourish the brain, brain stem, spinal cord, and nerve tissues in order to encourage healthy memory, alertness, and clear thinking with a natural blend of nutrients and supplements.
Order Brain Alert, our brain booster supplements for memory and alertness, today to see how this brain booster can help you to stay alert and focused.
More About Our Brain Booster Supplements for Memory & Alertness
Typically a brain booster is any type of supplement for memory, alertness, and clearer thinking. Nutrapathic Brain Alert, is a memory supplement that supplies the brain with a number of important nutrients that are designed to nourish and cleanse the brain, brain stem, spinal cord, and nerve tissue. This brain booster will help improve function within the entire brain and nerve network in order to ensure effective communication and clear alert thinking while maintaining:
Memory function
Creativity
Focus
Balance
Coordination
Quick reflexes
Therefore, our brain booster supplements for memory and alertness, will supply the right nutrients and nourishment needed to help your brain operate optimally and efficiently. With our supplements for memory and alertness, you will notice better memory, increased alertness, and much clearer thinking.
Using Our Brain Booster Supplements for Better Memory & Alertness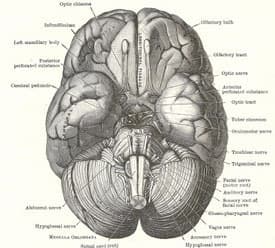 Our brain booster supplements are an ideal option for a variety of people from children to adults, and these supplements can be ideal for a variety of types of situations where you desire your brain to work at peak performance. For example, our supplements for memory and alertness can be used in any situation where you require increased alertness, better memory, or improved brain function.
Our brain booster supplements are made from a variety of natural ingredients, and these nutrients can be used on a daily basis to improve brain function, alertness, and memory. These supplements for better memory and alertness are safe for anyone interested in improving memory function, creativity, focus, balance, coordination, and reflexes.
Our brain booster supplements are ideal for:
Business Professionals who challenge themselves everyday on the job and want to remain at the top of their game
Students looking for improved memory and alertness when completing school work or preparing for tests
Athletes interested in reaching their maximum alertness levels
People who have suffered from or experienced negative cerebral impact because of injury or unhealthy lifestyles
Anyone who wants to stay mentally sharp on a daily basis
To learn more about our supplements for memory and alertness and to find out how our brain booster supplement can help you achieve improved memory and alertness as well as improve overall brain function, order our brain booster supplements today. You can also learn more about all of our nutritional supplements on our website.
Buy Brain Alert Now: $13.50
Currently on Back Order
---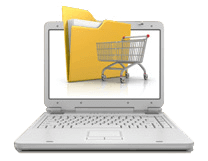 Shipping Info
We only ship orders in the U.S. Free shipping on orders over $35. You may send us a check or money order. If you wish to pay by money order or check, mail your payment along with your name, address, phone number and order description to: Parametric Associates, Inc. 10934 Lin-Valle Dr. St. Louis, MO 63123. (Note: By sending a check, your product may take longer to arrive than the normal delivery time). Expedited delivery is available at customers additional cost.
Our Brain Booster Supplement Ingredients:
EACH TABLET CONTAINS: Thiamin (as thiamin hcl) 5 mg, Niacin 5 mg, Niacin (as niacinamide) 5 mg, Vitamin B6 (as pyridoxine hcl) 10 mg, Vitamin B12 (as cyanocobalamin) 20 mcg, Biotin (as d-biotin) 15 mcg, Calcium (as bone meal) 21 mg, Phosphorus 10 mg, Magnesium (as amino acid chelate) 5 mg, Zinc (as sulfate) 10 mg. Selenium (as yeast) 5 mcg, Copper (as gluconate) 2 mg, Manganese (as amino acid chelate) 3 mg, Potassium (as chloride) 5 mg.
IN A 315 mg PROPRIETARY BLEND OF: Brain (bovine), Egg Lecithin, Rye Greens (herb), Red Clover (flower), L-Tyrosine, Peppermint (leaf), PABA, Lecithin, L-Glutamic Acid, Gotu Kola (herb), Ginkgo Biloba (leaf), Bee Pollen, L-Arginine, Choline (as bitartrate), Barley Greens (herb), L-Glutamine, Spirulina (root), Valerian (root), Wood Betony (root), Hypothalamus (bovine), DNA, L-Phenylalanine, RNA, Pituitary (bovine), Bupleurum (root), Horsetail Extract (herb), Chondroitin Sulfate, Safflower Oil, CoQ10.
Women's Health
Supplements
All Products