Breast Nutrients
Breast Health Supplements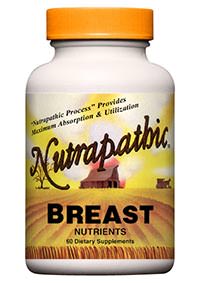 1 Bottle = 60 Dietary Supplements
$17.50
Our breast health supplements contain a variety of herbs, supplements, and other natural ingredients that work in the body to promote overall breast health. With this complete variety of breast nutrients that encourage and promote breast health, our breast health supplements can address physical concerns such as a loss in tone or firmness as well as more complex medical problems including the growth and development of lumps or cysts in breast tissue. Additionally, our breast health supplements can help to reduce the discomfort or pain felt from fibrocystic changes that many women experience during the typical menstrual cycle.
Many women today encounter a variety of breast health issues including the development of lumps or cysts in their breasts, the loss of tone or firmness in breast tissue, a feeling that their breasts are underdeveloped, or a concern to support healthy DNA gene structure in their breast. This all contributes to the growing trend and increasing need for breast health supplements that will promote overall breast health.
Nutrapathic Breast Nutrients is an herbal and natural breast health supplement that will nourish the breasts and maintain healthy breast tissue. Our unique formula contains herbs and other nutrients that can encourage complete breast health and reduce many commonly seen breast problems.
Order our breast health supplements today to begin seeing the results that these supplements can have on overall breast health. You can also learn more about our breast health supplements and all of our available nutritional supplements here on our website.
More About Our Breast Health Supplements: Breast Nutrients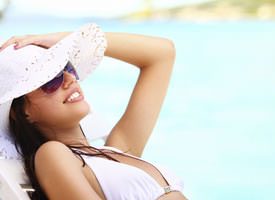 Our complete breast health formula contains:
Chondroitin Sulfate: to help inhibit inflammation and prevent calcium deposits
Lymph and Thymus: to assist in cleansing the system and encourage breast health
Collagen: to promote and encourage suppleness
Lactalbumin Protein, Isoflavones, and Pituitary Substances: to encourage and promote hormone production and create an estrogen-like response within the body
Sarsaparilla: to maintain hormone balance
In addition to our breast health supplements, we also produce a variety of other supplements to encourage and promote women's health including Hormone Balance for hormonal imbalance treatment, Female Nutrients, which are women's vitamins for all stages of life, and Post-Menopause supplements for hormone balance and bone support after menopause.
The Importance of Breast Health & Breast Nutrients
There is an epidemic of breast disorders among women today. Many women are developing large lumps or cysts in their breasts, while others have lost the tone or firmness they once had. Additionally, many women feel that their breasts are underdeveloped or that they are over-endowed. As a result, breast health has become a major issue and concern for women today.
Breast health supplements include the nutrients needed to support breast health. They can help encourage and maintain healthy breast tissue, prevent common problems and soreness, encourage healthy hormone levels, and promote overall breast health.
To see how the Breast Nutrients, breast health supplements available from Nutrapathic, can help promote and encourage your complete breast health order your bottle today. You can also learn more about any of our nutritional supplements and our company here on our website.
Buy Breast Nutrients Now: $17.50
---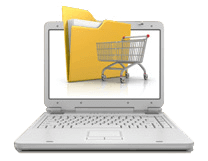 Shipping Info
We only ship orders in the U.S. Free shipping on orders over $35. You may send us a check or money order. If you wish to pay by money order or check, mail your payment along with your name, address, phone number and order description to: Parametric Associates, Inc. 10934 Lin-Valle Dr. St. Louis, MO 63123. (Note: By sending a check, your product may take longer to arrive than the normal delivery time). Expedited delivery is available at customers additional cost.
Our Breast Health Supplement Ingredients:
EACH TABLET CONTAINS: Selenium (as amino acid chelate) 60 mcg, Chromium (as yeast) 50 mcg.
IN A 223 mg PROPRIETARY BLEND OF: Mammary (bovine), Lactalbumin Protein, Collagen (bovine), Soy Protein Isoflavone Complex, Lymph (bovine), Kelp (leaf), L-Leucine, L-Arginine, L-Glutamic Acid (HCL), Chondroitin Sulfate A, RNA, DNA, Thymus (bovine), Pituitary (bovine).
Women's Health
Supplements
All Products