I.B.S.- Intestinal Balancing Supplement
Natural Remedy for IBS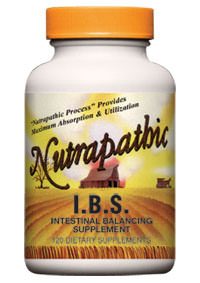 1 Bottle = 120 Dietary Supplements
$19.50
Because our body absorbs the nutrients that it needs for proper function through the digestion process, it can be said that complete health really begins in the digestive tract.
However, high levels of stress, poor diet, and a variety of other factors frequently contribute to digestive problems including the development of Irritable Bowel Syndrome (IBS). IBS is a common digestive disorder that is characterized by a variety of digestion related symptoms including constipation, diarrhea, abdominal pain, nausea, bloating, and a number of other uncomfortable and irritating symptoms.
Nutrapathic I.B.S. is a natural remedy for IBS that supplies the body with the important nutrients that it needs for proper function. This includes providing the nutrients needed to digest protein, replace minerals and trace elements, soothe the digestive tract, and reduce inflammation and increase elasticity in the colon. With these complete nutrients, Nutrapathic I.B.S. supplements are a natural remedy for IBS symptoms and complications. Order this natural remedy for IBS today to see how it can help alleviate and control your IBS and promote healthy digestion.
More About Our Natural Remedy for IBS: I.B.S.
Nutrapathic I.B.S. is a nutritional supplement that is designed to supply the specific nutrients that your body needs for proper digestion and to help prevent IBS problems. This natural remedy for IBS provides the nutrients needed to digest protein, replace minerals and trace elements in the body, soothe irritation, reduce inflammation, and increase elasticity in the colon.
This IBS supplement formula contains a number of ingredients that act as effective natural remedies for IBS symptoms including:
Rice Bran: to help soothe the intestinal tract
Boswellia Serrata: to reduce inflammation and increase blood flow
Enzymes: to aid in proper digestion of proteins and nutrients
Bismith: a necessary mineral for the intestinal function
N-Acetyl Glucosamine: a major constituent of the intestinal lining and of the barrier layer that protects the intestinal lining from excessive digestive enzymes and other potentially damaging intestinal contents
With our IBS supplements, you can find the natural remedy for IBS that you have been searching for. This complete supplement will not only help address the problems that cause IBS, but can also help reduce or eliminate IBS symptoms by promoting healthy digestion and providing the complete nutrients and other supplements that your body and your colon needs.
What Is IBS?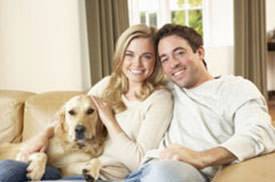 Irritable Bowel Syndrome (IBS) is the most common digestive disorder seen by physicians today. In patients suffering from this digestive disorder, the normal and healthy rhythmic muscular contractions of the digestive tract become irregular and interfere with the normal processing and movement of food and waste. It can also result in the growth and build up of mucus and other toxins in the intestines. For those with IBS, pain is often triggered by eating and may be relieved by bowel movement and the symptoms can become so severe that they interfere with everyday life.
Symptoms of IBS include:
Constipation and/or diarrhea (often alternating)
Abdominal pain and cramping which can be mild to severe
Mucus in the stools
Nausea
Flatulence
Gas and bloating
Depression or anxiety
Intolerance to certain foods
Whether the symptoms you experience from IBS are severe and frequent or less severe and infrequent, our natural remedy for IBS can help restore proper digestion and help resolve your symptoms. Order your bottle today to see how this natural remedy for IBS can help you. You can also learn more about this and other nutritional supplements made by Nutrapathic here on our website.
Buy I.B.S. Now: $19.50
---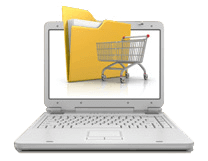 Shipping Info
We only ship orders in the U.S. Free shipping on orders over $35. You may send us a check or money order. If you wish to pay by money order or check, mail your payment along with your name, address, phone number and order description to: Parametric Associates, Inc. 10934 Lin-Valle Dr. St. Louis, MO 63123. (Note: By sending a check, your product may take longer to arrive than the normal delivery time). Expedited delivery is available at customers additional cost.
Our Natural Remedy for IBS Supplement Ingredients:
EACH TABLET CONTAINS: Vitamin A (as beta carotene) 1000 iu, Vitamin C (as ascorbic acid) 45 mg, Thiamin (as mononitrate) 2 mg, Riboflavin 2 mg, Niacin (as niacinamide) 2 mg, Vitamin B6 (as pyridoxine hcl) 2 mg, Pantothenic Acid (as calcium pantothenate) 2 mg, Calcium (as lactate) 50 mg, Iodine (from kelp) 5 mcg, Magnesium (as sulfate) 102 mg, Copper (as amino acid chelate) 2 mg.
IN A 404.5 mg PROPRIETARY BLEND OF: Citrus Bioflavonoids, Collagen (porcine), Bromelain (pineapple), Papain, Wheat Grass (herb), Boswellin extract (gum), Rice Bran, Aloe Vera Extract 4.1, Trace Mineral Blend, Pancreatin 4X (porcine), Kelp (leaf), Lymph (porcine), Amino Acid Blend, N-Acetyl Glucosamine, Nettle (herb), Thyme (leaf), L-Glutamic Acid (as HCL), Bee Propolis, Bismuth Salicylate, Chymotrypsin (porcine).
Women's Health
Supplements
All Products