Digest-All
Digestive Health Supplements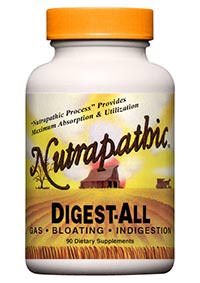 1 Bottle = 90 Dietary Supplements
$20.00
Poor digestive health can be associated with low energy, allergies, headaches, and premature aging. Additionally, this can cause a number of common digestive problems including gas, bloating, and the re-absorption of toxins into the bloodstream through the lining of the colon. With our digestive health supplements, you can promote proper digestive health and reduce many of the problems commonly associated with poor digestion and nutritional imbalances.
The Nutrapathic Digest-All digestive health supplement is a blend of enzymes, co-enzymes, and the specific nutrients, which are essential to the systems of the body that are involved with digestion. Our digestive health supplement will promote proper digestion and encourage overall good digestive health. For example, this supplement provides nutrients that are a necessary for the Krebs cycle, a part of the metabolism that produces energy from carbohydrates, proteins, and fats in the body.
Our digestive health supplement also contains a variety of important vitamins, minerals, amino acids, glandulars, and herbs. This includes Tinospora Cordifolia and Indian Gentian, two of the chief herbs from India used to promote good digestion, absorption, and assimilation.
Buy our digestive health supplement today or contact us to find how you can promote natural and healthy digestion with our Digest-All supplement.
More About Our Digestive Health Supplements: Digest-All
For many, an average diet filled with mainly fat, sugar, and processed foods as well as few fresh, raw fruits and vegetables, which are natural sources of enzymes and co-enzymes, can over-stress and under- nourish the digestive system. This creates nutritional imbalances and causes a number of digestive problems. Good digestive health will reduce digestive problems while also promoting and encouraging overall health as it will reduce the low energy problems, allergies, headaches, and premature aging that may be associated with poor digestion and nutritional imbalances.
Taking digestive health supplements, like Digest-All from Nutrapathic, can help encourage positive digestive health. This digestive health supplement will supply the body with a necessary blend of enzymes and co-enzymes as well as the specific nutrients that are essential for proper digestion.
Why You Should Take Digestive Health Supplements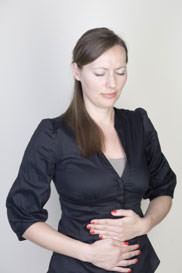 When we eat food, the nutrients are not immediately in a form that our bodies can use. Therefore, our digestive system must break down food into individual nutrients so that they can be absorbed and utilized throughout the body. Without proper digestive health, our bodies are less able to break down and absorb nutrients and this can result in nutritional imbalances and a variety of other health issues. Additionally, poor digestive health can cause a number of problems including stomach pain, heartburn, bloating, and indigestion. These digestive symptoms can be uncomfortable and can interfere with everyday life.
Good digestive health is important not only to improve comfort, but also as a part of overall health and nutrition. Proper digestion and good digestive health can eliminate most common colon problems including gas, bloating, and indigestion. The digestive tract can also play a role in overall health by breaking down the food we eat and fueling our body. Finally, the digestive tract plays an important part in strengthening your immune system by acting as your body's second line of defense against potentially harmful and disease causing pathogens.
To find out how our digestive health supplements can help promote and encourage healthy digestion, alleviate common digestive problems, and promote overall health for you, order your bottle online today.
Buy Digest-All Now: $20.00
---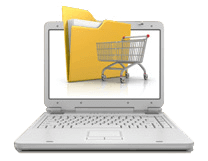 Shipping Info
We only ship orders in the U.S. Free shipping on orders over $35. You may send us a check or money order. If you wish to pay by money order or check, mail your payment along with your name, address, phone number and order description to: Parametric Associates, Inc. 10934 Lin-Valle Dr. St. Louis, MO 63123. (Note: By sending a check, your product may take longer to arrive than the normal delivery time). Expedited delivery is available at customers additional cost.
Our Digestive Health Supplement Ingredients:
EACH TABLET CONTAINS: Vitamin K 40 mcg, Vitamin B6 (as Pyridoxine HCL) 3 mg, Folic Acid 250 mcg, Vitamin B12 as cyancobalamin) 5 mcg, Biotin 3.5 mcg, Pantothenic Acid (as Calcium Pantothenate) 62.5 mg, Phosphorus 28 mg, Magnesium (as Aspartate) 7.5 mg, Selenium (as chelate) 50 mcg, Potassium (as Gluconate) 10 mg.
IN A 259 mg PROPRIETARY BLEND OF: Inositol, Pancreatin 4X (porcine), Tinospora Cordifolia powdered (herb), Gentian (root), Licorice (root), Pancreas (porcine), Spleen (porcine), Choline (as Bitartrate), L, Glutamic Acid (HCL), Lavender (flower), Gastric Mucin (porcine), Rutin, L-Arginine, Duodenal Substance (porcine), Liver (porcine), L-Isoleucine, L-Glutathione, Alpha Ketoglutaric Acid, Citric Acid, Nigella Sativa (Seed), Sodium Butyrate, Calcium Pyruvate, CoQ10, Adenosine Triphosphate.
Women's Health
Supplements
All Products