D-Yeast
Natural Treatment for Yeast Infections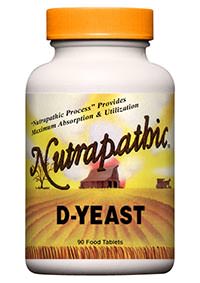 1 Bottle = 90 Food Tablets
Out of Stock
Yeast infections often occur as a result of an increase in the levels of the Candida fungus, which is a fungus that naturally occurs in low levels within the body. When this fungus is allowed to over grow as a result of a weakened immune system, environmental factors, certain medicines and drugs, or exposure to other contaminates and pollution, it can cause a variety of symptoms throughout the body. The most common symptom of a Candida imbalance is frequent yeast infections, but symptoms can also include chronic headaches, unexplained fatigue, depression, and other frequent infections throughout the body.
Nutrapathic D-Yeast is a natural treatment for yeast infections and the other symptoms that occur as a result of a Candida imbalance. This supplement should be taken in combination with our Nutra-Mune immune system booster supplement in order to effectively treat and control yeast infections and Candida imbalances.
More About Our Natural Treatment for Yeast Infections: D-Yeast
Nutrapathic D-Yeast is a natural treatment for yeast infections and any of the other symptoms caused by a Candida imbalance. Our natural treatment for yeast infections will help control the Candida fungus that causes yeast infections, and this natural supplement will restore Candida levels back to normal and safe levels. These supplements work throughout the colon, bloodstream, and the entire body, unlike some treatments, which work only in the colon, for more effective results.
Additionally, this natural treatment for yeast infections works with the body rather than against it in overkill mode, so it is unlikely to cause a massive die-off of Candida in the colon, which would rush toxins into the bloodstream and result in nausea, headaches, sickness, and fatigue.
When using D-Yeast as a natural treatment for yeast infections, it should be used in combination with Nutrapathic Nutra-Mune, our supplement containing natural immune system boosters in order to provide a complete nutritional approach to yeast infection and Candida treatment.
Candida Albicans & Yeast Infections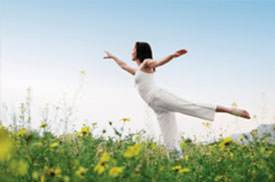 Candida Albicans is a harmless single-cell fungus that naturally occurs within the body and on the skin. This is usually a benign organism. However, the natural balance of this fungus can become disturbed as a result of several factors, and it will cause the Candida to multiply rapidly on mucus membranes throughout the body. Some of the common factors that can result in a Candida imbalance and the development of frequent yeast infections include a weakened immune system from contaminates and steroids in the food and water, poor nutrition, stress, drug or alcohol abuse, and common medications including antibiotics, cortisone, or birth control pills.
When Candida is out of balance, it can result in a number of complications and can cause a wide variety of symptoms. Because these symptoms are subtle and often common across a variety of diseases, Candida infections can often go undiagnosed for a long time. One of the most seen symptoms of a Candida imbalance in women is frequent yeast infections. Other possible symptoms include:
Allergies
Headaches
Depression
Cramping
Ear Infections
Lethargy
Hives
Food Cravings
Constipation
Viginitis
Psoriasis
Cystitis
Diarrhea
Hypoglycemia
Bladder Infections
Memory Loss
Irritability
Endometriosis
Throat Infections
Muscle Weakness
Bloating
Kidney Infections
Nervousness
Asthma
Lost Sex Drive
Inability to Concentrate
Fatigue
Hay Fever
Sinusitis
Prostatitis
Joint Pains
Cold Hands / Feet
Urethritis
Eczema
Numbness / Tingling
Chronic Heartburn
Menstrual Problems
Order our D-Yeast supplement today for a natural treatment for yeast infections and to treat and resolve any of your additional symptoms related to a Candida imbalance.
---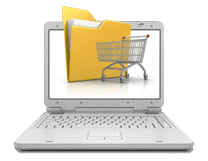 Shipping Info
We only ship orders in the U.S. Free shipping on orders over $35. You may send us a check or money order. If you wish to pay by money order or check, mail your payment along with your name, address, phone number and order description to: Parametric Associates, Inc. 10934 Lin-Valle Dr. St. Louis, MO 63123. (Note: By sending a check, your product may take longer to arrive than the normal delivery time). Expedited delivery is available at customers additional cost.
Our Yeast Infection Treatment Supplement Ingredients:
A 641 mg PROPRIETARY BLEND OF: Carrot Lactobacillus Acidiphilus and Lactobacillus Acidiphilus, Sodium Caprylate, Sesame (seed), Garlic Extract (clove), L-Glutamic Acid, Psyllium Husk (seed), Pau D'Arco (bark), Guar Gum, Aloe Vera Extract (leaf).
Women's Health
Supplements
All Products