Para-Cleans
Internal Parasite Cleansing Supplement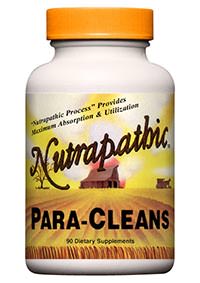 1 Bottle = 90 Dietary Supplements
$17.50
Internal parasite infections can spread easily and will typically come from eating contaminated food, drinking water that has been contaminated, or coming into contact with an infected person. In fact, many individuals may not even know they are infected with internal parasites. The symptoms of parasite infections can vary from mild to severe and may include headaches, diarrhea, high fevers, and weakness. Additionally, many people who suffer from Candida, also have parasites.
Para-Cleans is an internal parasite cleansing supplement that can help rid the body of internal parasites by creating an environment that is conducive to the growth of friendly organisms and is unfriendly for parasites. This internal parasite cleansing supplement is a safe and natural blend of two Ayurvedic herbs that are used to eliminate parasites quickly and effectively. This internal parasite treatment is made more effective for producing long term and lasting results when used with our Nutra-Mune immune system boosting supplement, which helps to nourish the body's natural defense system in order to keep parasites under control, and D-Yeast to re-establish the good flora in the body.
If you suffer from internal parasites, buy our internal parasite cleansing supplement and immune system boosters today to begin treatment for your internal parasites.
More About Our Internal Parasite Cleansing Supplement: Para-Cleans
Para-Cleans, our internal parasite cleansing supplement, is a safe and effective supplement for treating and removing internal parasites that can live in a variety of parts of the body including in the digestive tract or body cavities as well as within organs, blood, tissue, and cells. Internal parasites can cause a number of problems and symptoms including headaches, diarrhea, high fever, and weakness.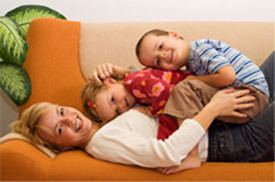 Our gentle internal parasite cleansing supplement effectively removes and cleanses parasites from the body by creating an internal environment that is conducive to the growth of friendly organisms such as acidophilus, but is unfriendly to parasites. This parasite cleansing supplement is comprised of two Ayurvedic herbs that have been trusted for centuries to prevent and eliminate parasites. It is made up of:
Embelia Ribes for treating existing problems
Citrus Aurantium for prevention of future problems
Removing Internal Parasites Safely with Para-Cleans
When parasites are ingested, they can easily invade your colon or other organs, tissues, and cells within the body to rob the body of essential nutrients and cause a number of problems. Using a parasite cleanse can kill and remove adult internal parasites and rid the body of eggs that have yet to hatch. This will help clear up an internal parasite infestation and help to eliminate any problems that parasites might have been causing.
Many of the common symptoms associated with internal parasites can be overlooked or contributed to more well-known causes, and therefore, some individuals may not even know they are infected. Some common problems and symptoms that occur as a result of internal parasites include:
Abdominal Pain
Constipation
Anemia or Iron Deficiency
B-12 Deficiency
Blindness / Worsening Vision
Central Nervous System Impairment
Chest Pain
Chills
Cognitive Impairment
Coughing
Diarrhea
Digestive Disturbance
Dizziness
Fever
Headaches
Insomnia
Nausea & Vomiting
Skin Ulcers
Weakness or Fatigue
Order our internal parasite cleansing supplement today or learn more about Para-Cleans, our gentle and effective internal parasite cleansing treatment for the removal and elimination of a variety of types of internal parasites, and our other nutritional supplements here on our website.
Buy Para-Cleans Now: $17.50
Currently on Back Order
---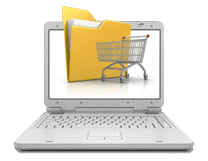 Shipping Info
We only ship orders in the U.S. Free shipping on orders over $35. You may send us a check or money order. If you wish to pay by money order or check, mail your payment along with your name, address, phone number and order description to: Parametric Associates, Inc. 10934 Lin-Valle Dr. St. Louis, MO 63123. (Note: By sending a check, your product may take longer to arrive than the normal delivery time). Expedited delivery is available at customers additional cost.
Our Internal Parasite Cleansing Supplement Ingredients:
A 275 mg PROPRIETARY BLEND OF: Citrus Aurantium Extract (peel), (Embelia Ribes Extract (berries).
Women's Health
Supplements
All Products