Restore
Cellular Nutrition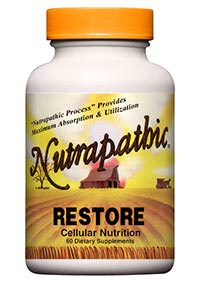 1 Bottle = 60 Dietary Supplements
$16.50
Do you find yourself taking larger and larger doses of the vitamins, minerals, and other supplements that you need without experiencing the desired result? Have pollutants, preservatives, prescription drugs, and over-processes foods diminished or destroyed your internal eco-system?
Nutrapathic Restore is a cellular nutrition supplement that supplies your cells with the specific nutrition that they need to perform their proper functions. Without proper cellular nutrition, your body will be unable to fully digest and absorb all of the nutrients you receive through diet and supplements and therefore, you will not be able to experience the full health result. Our cellular nutrition supplement contains a variety of nutrients in order to supply the friendly flora, enzymes, hormones, trace minerals, and other building blocks that your cells need for proper function. This can result in increased energy and other positive benefits as a result of your cells being able to function normally and properly.
If you have been feeling tired, sluggish, and susceptible to common diseases and infections, order our cellular nutrition supplement today to see how this supplement can provide your body with the proper cellular nutrition it needs in order to ensure optimal cell function and promote complete health.
More About Our Cellular Nutrition Supplement: Restore
Nutrapathic Restore is a cellular nutrition supplement that provides complete cellular nutrition. It is designed to replenish your cells with the essential building blocks that they need for proper function and complete health. This will promote complete cellular nutrition and health while helping to detoxify the cells and restoring your eco-system back to normal. When your cells receive proper cellular nutrition, they can grow, repair, and perform their necessary functions with the best possible efficiency. This allows you to feel and look better while increasing your ability to fight disease.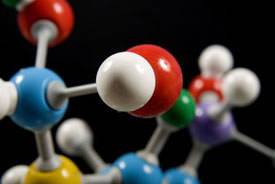 The complete cellular nutrition formula contained in our cellular nutrition supplements includes a variety of essential nutrients including:
Acidophilus for friendly bacteria
Aloe Vera for enzymes
Soy protein and wild yam for hormones
Kelp and barley green for minerals and trace nutrients
Embelia Ribes for parasites
Other herbs that promote digestion and detoxification
What is Cellular Nutrition
Cellular nutrition is the process of providing all of the nutrients that cells need for healthy and normal function on a regular and daily basis in order to ensure complete overall nutrition and health. While few people realize it, health and nutrition starts at the cell level since cells are the source of the body's energy supply. Cells work together to perform every function within the body, and therefore, if cells do not receive the proper nutrition that they need to function, the body will not function properly.
Making sure that cells receive the important nutrition including proteins, enzymes, and trace minerals that they need through a complete diet will ensure proper cellular nutrition and confirm that cells have the nutrients needed to keep your body working at its optimal level. For most individuals, proper cellular nutrition will not come from diet alone, and therefore, it is helpful to take a cellular nutrition supplement, like Restore, to ensure that cells receive the nutrients they need on a daily basis.
When you Need Cellular Nutrition Supplements
When your cells do not have the proper nutrition that they need, they will operate less efficiently. This means that your cells will be less able to digest and utilize the nutrients from the food and supplements you ingest, and that your cells will be less efficient at performing their regular processes. Additionally, you may feel overly tired and sluggish.
Order Restore, our cellular nutrition supplement today to see how this supplement can help provide your cells with the complete nutrients they need for proper function and health. You can also learn more about our cellular nutrition supplement or any of our nutritional supplements here on our company website.
Buy Restore Now: $16.50
Currently on Back Order
---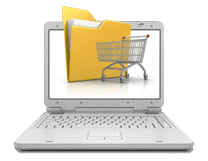 Shipping Info
We only ship orders in the U.S. Free shipping on orders over $35. You may send us a check or money order. If you wish to pay by money order or check, mail your payment along with your name, address, phone number and order description to: Parametric Associates, Inc. 10934 Lin-Valle Dr. St. Louis, MO 63123. (Note: By sending a check, your product may take longer to arrive than the normal delivery time). Expedited delivery is available at customers additional cost.
Our Cellular Nutrition Supplement Ingredients:
A 353 mg PROPRIETARY BLEND OF: Soy Protein, Tinospora Cordifolia (stem), Kelp (leaf), Wild Yam (root), Barley Grass, Lactobacillus Acidophilus, Embelia Ribes PE, Gentian (root), Orange (peel), Aloe Vera, RNA, Nettle (root), DNA, Pituitary (porcine).
Women's Health
Supplements
All Products