Male Formula
Prostate Health Supplements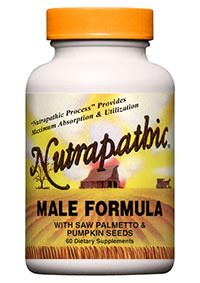 1 Bottle = 60 Dietary Supplements
$19.00
Many men today experience a variety of prostate health problems as well as diminished vitality, drive, and performance from what they experienced in their youth. A prostate health supplement can provide the nutrients and supplements that men need in order to maintain prostate health throughout their lives. Men of all ages can benefit from the nutrition supplements and ingredients included in our Male Formula prostate health supplements.
Order our prostate health supplements today to start seeing the results that these supplements can have toward improving your overall prostate health and revitalizing your entire male system.
More About Our Prostate Health Supplement: Male Formula
Nutrapathic Male Formula is a prostate health nutritional supplement that includes a balanced blend of nutrients and supplements. This blend of ingredients is specifically designed to offer complete nutritional support for the male system. With a complete blend of nutrients, our prostate health supplements can help alleviate problems and promote overall prostate health.
Our prostate health supplement formula includes: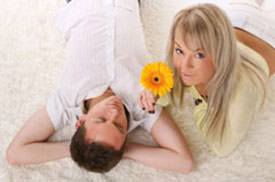 Vitamin E: This vitamin is included in our prostate health formula for men because it can help raise testosterone levels in the body. This will help balance hormone levels and can boost sex drive and sexual stamina.
Zinc: Zinc offers a number of overall health benefits for the body and can also help maintain prostate health and may prevent prostate cancer. It also helps to boost testosterone levels and promote overall sexual health.
Selenium: This powerful antioxidant is included in our prostate health formula because it is believed to prevent prostate cancer by fighting the growth of cancer cells, controlling cell damage, and enhancing the immune system. Additionally, this supplement may also help boost sex drive and potency in men.
Saw Palmetto: This supplement helps promote prostate health by reducing prostate swelling and inflammation in order to reduce prostate symptoms and improve sexual function.
Pumpkin Seeds: Pumpkin seeds can promote prostate health and help reduce the risk of prostate cancer because of the essential fatty acid content in these seeds. They also promote prostate heath and alleviate problems by reducing prostate size. Finally, pumpkin seeds can have a great effect on boosting libido as well.
Ashwagandha: This is the primary strengthening herb used in Ayurved. It has been used for years in Asia and India to promote better stamina and improve sexual performance. However, it also offers a number of other benefits for men including reducing and controlling stress and anxiety while enhancing overall energy levels.
Why Men Need Our Prostate Health Supplements
As a result of poor eating habits, excess stress, and general lifestyle changes, many men throughout our society experience a variety of prostate health issues. Problems that may be related to poor prostate health include:
prostate swelling
problems with urination
frequent urination
diminished libido
reduced vitality and sexual performance
the development of prostate cancer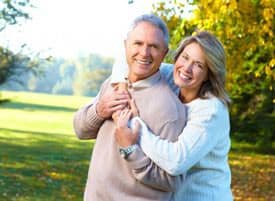 These problems result as men fail to get the proper nutrients that are necessary to nourish the prostate and maintain proper prostate health.
While prostate problems are more prominent in men as they mature, men of many ages can benefit from the use of our prostate health supplements. From boosting testosterone levels and increasing libido to alleviating prostate problems and reducing the risk for prostate cancer, our Male Formula includes all of the nutrients and supplements needed to encourage overall prostate health and support a healthy male system.
Order our prostate health formula online today to begin seeing the benefits and effect that these supplements can have for you.
Buy Male Formula Now: $19.00
---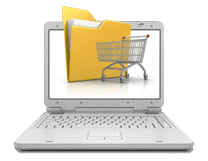 Shipping Info
We only ship orders in the U.S. Free shipping on orders over $35. You may send us a check or money order. If you wish to pay by money order or check, mail your payment along with your name, address, phone number and order description to: Parametric Associates, Inc. 10934 Lin-Valle Dr. St. Louis, MO 63123. (Note: By sending a check, your product may take longer to arrive than the normal delivery time). Expedited delivery is available at customers additional cost.
Our Prostate Health Supplement Ingredients:
EACH TABLET CONTAINS: Vitamin C (as magnesium ascorbate) 25 mg, Vitamin E (d-alpha tocopherol) 12.5 IU, Thiamin (as thiamin hcl) 7.5 mg, Riboflavin 5 mg, Niacin (as niacinamide) 10 mg, Vitamin B6 (as pyridoxine hcl) 37.5 mg, Folic Acid 50 mcg, Vitamin B12 (as cyanocobalamin) 37.5 mcg, Pantothenic Acid (as calcium pantothenate) 30 mg, Magnesium (as amino acid chelate) 87.5 mg, Zinc (as zinc oxide) 25 mg, Selenium (as amino acid chelate) 50 mcg, Manganese (as sulfate) 12.5 mg.
IN A 367.5 mg PROPRIETARY BLEND OF: Inositol, Citrus Bioflavonoid Complex, Ashwagandha (root), Orchic Substance (bovine), Prostate (bovine), Pumpkin (seed), Saw Palmetto (berry), Pancreatin 4x, Heart (bovine), L-Histadine, Bee Pollen, Alfalfa (leaf), Adrenal Gland (bovine), American Ginseng (root), Bromelain Pineapple, Dong Quai (root), Sarsaparilla (root), Wild Yam (root), Hawthorne (berry), Amino Acid Blend, Egg Lecithin (from egg yolk), Kidney (bovine), L-Alanine, Echinacea Purpurea (root), Goldenseal (root), L-Carnitine, Kelp (leaf), Hypothalamus (porcine), Royal Jelly concentrate 3X, Pulsatilla (herb).
Women's Health
Supplements
All Products