Female Nutrients
Women's Vitamins
1 Bottle = 60 Dietary Supplements
$20.00 for 1 bottle, or
Buy 2, Get 1 Free
Many young women experience monthly discomforts of extreme cramping, bloating, or excessive flow. Mature women may experience insomnia, hot flashes, dryness, crying, depression, mood changes, or the embarrassment of increased facial hair. None of these symptoms are normal, and women should not just have to cope with these discomforts throughout their lives.
These female problems that occur during pre-menstrual, menstrual, and post-menstrual stages are often associated with nutritional imbalances, heredity, improper diet, or stress. Therefore, getting the right nutrients to fulfill your nutritional needs is very important throughout any stage of life. Women's vitamins contain a blend of the nutrients and supplements that all women need throughout any stage of life in order to help regulate, balance, and nourish the female system. Nutrapathic Female Nutrients can help provide the vitamins and nutrients women need to provide calm, comfort, and composure during any stage in a woman's life.
For increased balance and regulation, our women's vitamins can safely be taken with Nutrapathic Hormone Balance in order to also address hormonal imbalances that may occur through different stages of a woman's life.
Order our women's vitamins today for the health and nourishment your body needs through all female stages of life.
More About Our Women's Vitamins: Female Nutrients
Nutrapathic Female Nutrients is a blend of vitamins, minerals, herbs, amino acids, glandulars, and enzymes made from a base of whole foods. This complete women's vitamin offers the nutrients that all women need throughout their life in order to maintain health and comfort. Our women's vitamins provide important supplements and nutrients to help regulate, nourish, and balance female systems.
Our women's vitamins provide:
Vitamin E: to boost the immune system, help to alleviate monthly soreness associated with fibrocystic breast disease, remove free radicals, fight the aging process, and protect against certain cancers
Vitamin F: to support healthy hair growth, maintain youthful skin, balance hormone levels, and support eye and cardiac health
Boron: to prevent osteoporosis, support healthy bones, and encourage proper brain functioning
Calcium: to ensure healthy and strong bones and teeth, prevent osteoporosis, maintain heart health, and help maintain a healthy weight
Selenium: to act as an antioxidant against free radicals, and to fight against cancer, heart disease, and aging
Suma: to help maintain and reduce stress, alleviate menstrual problems, treat chronic fatigue, and control anxiety
Ashwagandha, the primary strengthening herb used in Ayurveda: to reduce anxiety, irritability, and moodiness, control stress, and boost energy levels
Why You Need Women's Vitamins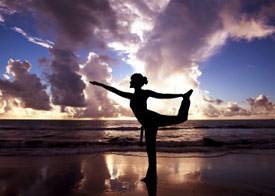 Throughout the different stages in life, women have certain nutritional needs in order to keep their bodies healthy and balanced. Our women's vitamins include a unique blend of nutrients that can help balance and regulate the female system throughout any stage of life. These women's vitamins are ideal for young women experiencing the monthly discomforts of extreme bloating and cramping as well as mature women experiencing hot flashes, mood changes, and other discomforts associated with mid-life changes. Nutrapathic Female Nutrients is a complete women's vitamin for women of all ages, which will help nourish the female body to promote overall health and well being while regulating the female systems.
Order Female Nutrients online today, or learn more about our special women's vitamins including Female Nutrients, Hormone Balance for treating hormonal imbalances, or Breast Nutrients for maintaining proper breast health here on our nutritional supplement website.
Buy Female Nutrients Now: $20.00
---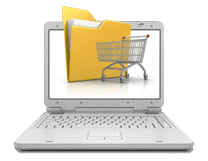 Shipping Info
We only ship orders in the U.S. Free shipping on orders over $35. You may send us a check or money order. If you wish to pay by money order or check, mail your payment along with your name, address, phone number and order description to: Parametric Associates, Inc. 10934 Lin-Valle Dr. St. Louis, MO 63123. (Note: By sending a check, your product may take longer to arrive than the normal delivery time). Expedited delivery is available at customers additional cost.
Our Women's Vitamins Ingredients:
EACH TABLET CONTAINS: Vitamin A (as beta-carotene) 100 IU, Vitamin C (as magnesium ascorbate) 50 mg, Vitamin E (d-alpha tocopherol) 12.5 IU, Niacin (as niacinamide) 10 mg, Vitamin B6 (as pyridoxine hydrochloride) 50 mg, Folic Acid 105 mcg, Pantothenic Acid (as calcium pantothenate) 30 mg, Calcium (as carbonate) 87.5 mg, Vitamin B12 (as cyanocobalamin) 25 mcg, Iron (as sulfate) 3 mg, Magnesium (as oxide) 125 mg, Zinc (as oxide) 7.5 mg, Selenium (as amino acid chelate) 50 mcg, Manganese (as sulfate) 3 mg.
IN A 482.5 mg PROPRIETARY BLEND OF: Ashwaganda (root), Suma (root), Mammary (porcine), Alfalfa (leaf), Saw Palmetto (berry), Inositol, Citrus Bioflavonoid Complex, Rutin, Soy Protein, Bee Pollen, Pancreatin 4x (porcine), Adrenal Gland (porcine), PABA, Ovary (porcine), Bromelain (pineapple), Uterus (porcine), Dong Quai (root), L-Histadine, Heart (porcine), Hawthorne (berry), Egg Lecithin (from egg yolk), Kidney (porcine), Asparagus (root), Echinacea Purpurea (root), L-Alanine, Goldenseal (root), Sarsaparilla (root), L-Carnitine, Royal Jelly 3X, Kelp (leaf), Hypothalamus (porcine), Crampbark (bark), Pulsatilla (herb), Safflower Oil Powder, Squaw Vine (herb), Boron (amino acid chelate), Orchic Substance (porcine).
Women's Health
Supplements
All Products