Pure & Regular
Whole Body Cleanser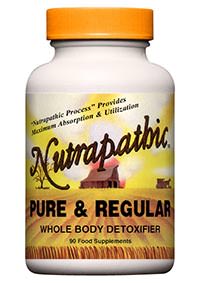 1 Bottle = 90 Dietary Supplements
$17.00 for 1 bottle, or
Buy 2, Get 1 Free!
Internal cleansing is an essential part of any total health program. The Nutrapathic Pure & Regular whole body cleanser supplement is the first antioxidant and whole body detoxifier that can activate all of the detoxifying systems of the body at once. This whole body cleanser will activate the colon, liver, kidneys, lungs, and skin at one time in order to return them to maximum function and total balance. After using our whole body cleanser, regularity can become a simple function for these systems.
Our whole body cleanser and detoxifier supplement is different than many other whole body cleansing systems because it does not require special fasting or dieting. Additionally, because our whole body cleanser activates instead of purging the detoxifying systems, people will not experience nausea, diarrhea, headaches, or loss of energy while taking this whole body cleansing supplement.
To begin removing and cleansing toxins from your body, please order Pure & Regular, our whole body cleanser and detoxifier today.
Why You Need to Detoxify with a Whole Body Cleanser
Toxins can enter our body from the food we eat, the air we breathe, medications we take, beauty products we use, and a variety of other sources. Therefore, it is important to cleanse and detoxify your body as part of a regular health and wellness program. This can open the door to healing and rejuvenation while removing and eliminating toxic waste accumulations, mucus, parasites, excess fat, fluid buildup, hardened fecal matter buildup, and many more unpleasant things.
Our Pure & Regular supplement is a whole body cleanser supplement that is made up of a special blend of nutrients designed to cleanse the entire body quickly without a special diet or fast. This whole body cleanser can help by removing toxins from the blood stream and cells including heavy metals, medication residues, free radicals, and toxins caused by polluted air, contaminated water, and chemicals present in our food. Using a whole body cleanser to detoxify your body and promote regularity is an important part of any total health program.
Some symptoms, which may signal that your body has an excess build up of toxins and would benefit from the use of a whole body cleanser include: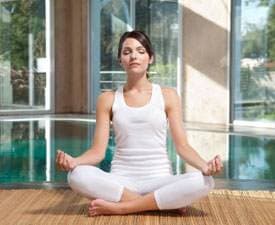 Excess weight, especially around your middle
Digestive problems
Unexplained fatigue
Food cravings that are hard to ignore
Dry skin
Dull, brittle hair
Unexplained rashes
Allergies
White coated tongue
Bad breath
Mood swings and irritability
Difficulty concentrating
Poor memory
A general sense of feeling unhealthy
Benefits of a Whole Body Cleanser
Overall, using a whole body cleanser can offer a number of benefits to your entire body including generally balancing your body's systems and allowing your body to more effectively use its resources. Additionally, toxic cleansing and detoxing may even clear up mysterious or unexplained symptoms.
Using a whole body cleanser or detoxifier, like the Pure & Regular nutrient supplement from Nutrapathic, may result in a variety of positive benefits including:
More resilient skin and complexion
Weight reduction or release
Enhanced energy levels
Enhanced and clearer sense of feeling and thinking
Immune system strengthening
More regulated body functions
More regular bowel movements
Improved circulation
To find out how our whole body cleanser and detoxifier can bring you internal cleansing and detoxification, order your bottle today.
Buy Pure & Regular Now: $17.00
---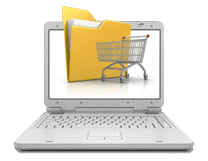 Shipping Info
We only ship orders in the U.S. Free shipping on orders over $35. You may send us a check or money order. If you wish to pay by money order or check, mail your payment along with your name, address, phone number and order description to: Parametric Associates, Inc. 10934 Lin-Valle Dr. St. Louis, MO 63123. (Note: By sending a check, your product may take longer to arrive than the normal delivery time). Expedited delivery is available at customers additional cost.
Our Whole Body Cleanser Ingredients:
EACH TABLET CONTAINS: Vitamin A (as acetate) 1000 IU, Vitamin C (as ascorbic acid) 250 mg, Vitamin E (d-alpha tocopheryl) 20 IU, Niacin (as Niacinamide)10 mg, Magnesium (as magnesium oxide) 25 mg, Selenium (as chelate) 10 mcg, Potassium (chloride) 25 mg.
IN A 309 mg PROPRIETARY BLEND OF: L-Cysteine (HCL), Licorice, (root) Red Clover (blossom), Activated Charcoal, Choline (asBitartrate), DL-Methionine, Sarsaparilla (root), Irish Moss (herb), Lemon Bioflavonoids, Echinacea (root), Kelp (leaf), Bromelain (Pineapple), Burdock (root), Wheat Greens, Spirulina, Barberry (bark), Stillingia (root), Prickley Ash (bark), Buckthorn (bark), Liver (porcine), Papain, Cascara Sagrada (bark), Chlorophyll.
Women's Health
Supplements
All Products