Respiratory
Respiratory Health & Lung Health Supplements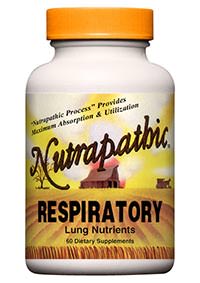 1 Bottle = 60 Dietary Supplements
$16.50
Currently on Back Order
Many people experience lung and respiratory health problems as a result of a sedentary life-style, smoking, pollution, allergies, and a variety of other diseases and respiratory health issues that affect the lungs. This can result in reduced lung function and overall poor lung health. Nutrapathic Respiratory is a respiratory and lung health supplement that contains a blend of ingredients specifically designed to promote overall respiratory health. This respiratory health supplement promotes complete lung health and can help to increase stamina, strength, and endurance as a result of healthy lung function.
Order our respiratory health and lung health supplements today to find out how these supplements can help increase your complete lung health and function.
More About Our Respiratory & Lung Health Supplements: Respiratory
Nutrapathic Respiratory is a natural health supplement that includes a variety of lung nutrients and is specifically balanced to encourage and promote respiratory health and lung health. This lung health supplement includes a natural combination of nutrients that are used to encourage and maintain healthy lung function and respiratory health. Our lung health supplements can promote overall respiratory health in order to help maintain normal lung function and facilitate airflow. Proper respiratory health and lung function will help to increase stamina, strength, and endurance.
Our respiratory health supplements include: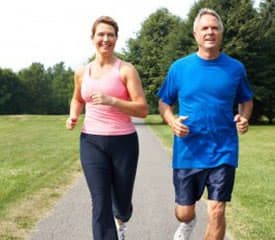 Tylophora Asthmatica: a chief Ayurvedic herb that has been traditionally used to support pulmonary function and respiratory health and to treat symptoms of asthma
Euphorbia: a major Chinese herb which may be beneficial for reducing the risk of developing lung cancer and is also used for reducing swelling and driving out congested fluids
Vitamins A, C, and Selenium: antioxidants that can help eliminate and control free radicals and toxins that may contribute to lung cancer and other respiratory health problems
Collagen: which is known to be fundamental in the maintenance of lung structure and function and can help promote lung health by allowing lungs to maintain elasticity
The Importance of Respiratory & Lung Health
Oxygen is the most abundant and one of the most important elements in the body and it is essential to maintain life. Oxygen reacts with all of the other nutrients in the mitochondria within cells to produce life-giving energy in the cells and allow tissues to function. Therefore, because your lungs serve a very crucial role in the process of spreading oxygen to the body and removing carbon dioxide, respiratory and lung health is important for all aspects of health and for maintaining a complete healthy and active lifestyle.
You may suffer from diminished function of your lungs or poor respiratory health as a result of:
A sedentary life style
Smoking
Encountering pollutants in the air
Bronchitis, emphysema, pneumonia, frequent colds, allergies, and other illnesses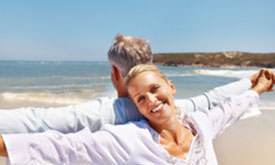 Each of these issues listed above can cause diminished respiratory health and reduced lung function. Because of this, your lungs may become congested and you may find it difficult to clear this congestion. Additionally, as lungs lose their elasticity and ability to spasm they can accumulate increased amount of phlegm and mucus. This all contributes to poor respiratory and lung health and can leave a person feeling weak, sluggish, and short of breath from reduced oxygen supply.
To learn more about our lung health supplements and to see how these supplements can work to promote overall respiratory health and proper lung function for you, order our respiratory health supplements today.
Buy Respiratory Now: $16.50
Currently on Back Order
---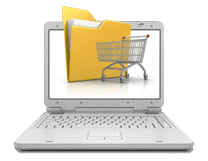 Shipping Info
We only ship orders in the U.S. Free shipping on orders over $35. You may send us a check or money order. If you wish to pay by money order or check, mail your payment along with your name, address, phone number and order description to: Parametric Associates, Inc. 10934 Lin-Valle Dr. St. Louis, MO 63123. (Note: By sending a check, your product may take longer to arrive than the normal delivery time). Expedited delivery is available at customers additional cost.
Our Respiratory & Lung Health Supplement Ingredients:
EACH TABLET CONTAINS: Vitamin A (as palmitate) 500 IU, Vitamin C (as ascorbic acid) 150 mg, Bromelain (pineapple) 35 mg, Collagen (chicken type II) 30mg, Pinellia Rhizome (pinellia ternata) 25 mg, Tylophora Asthmatica Extract .1% standardized 25 mg, Pancreatin 4X 20 mg, Citrus Bioflavonoids 15 mg, Kelp (leaf) 15 mg, Euphorbia (Euphorbia Pilullifera Rupr.) 10 mg, Licorice Root 10 mg, Selenium (seleno-methionine .5%) 120 mcg.
IN A 91 mg PROPRIETARY BLEND OF: Rice Bran, Adrenal (porcine), Wheat Greens, L-Ornithine (as L-ornithine HCL), L-Lysine, Lung Tissue (porcine), Bupleurum Root, Mullein (leaf).
Women's Health
Supplements
All Products